Automated Deployments in the DevOps Pipeline
A1 Digital expert Erik Auer will discuss the new IaaS solutions from A1 Digital at Codemotion Berlin 2017. Erik will address both the advantages of automated deployments as well the value add they provide for small and medium-sized enterprises looking to digitalize.
In comparison with manual deployment, automated deployment is faster and less error-prone. In addition, it can be repeated more often than manual deployment, which renders it not only possible to deploy a VPN gateway to the same infrastructure, for example, but also facilitates deployment to other environments as well, effectively increasing deployment efficiency.
Hardware on demand
The automation of individual processes plays an important role in DevOps overall. The automation of deployment processes, for example, is very important as it helps prevent manual errors. Once the deployment switch is complete, deployments are able to run both faster and more consistently. To this point, Erik will be demonstrating the example of an automatic VPN gateway deployment using modern technologies like Ansible as a configuration management tool and Exoscale as a IaaS Cloud Provider.
Hybrid Solution
Those not willing to go with an exclusively public Cloud solution due to internal security guidelines still have the option of storing sensitive data in the private Cloud using a hybrid Cloud solution. This still allows them to benefit from the public Cloud for non-system-critical applications. By accessing both infrastructures in parallel, test runs can be carried out without burdening the system.
We offer small and medium-sized companies the exact service they need to stay competitive in the long term", says Elisabetta Castiglioni, CEO of A1 digital. "Our customers benefit equally from Telekom Austria's expertise and the flexibility of our digital unit. Both are essential for a specific structural change within a company, particularly in a strategic core topic like digitalization".
About A1 digital
A1 digital international GmbH is a new company belonging to Telekom Austria Group. With its innovative digital products, Cloud, and IoT services, A1 digital is the ideal partner for the digitalization of small and medium-sized businesses. Its business activities are concentrated in the CEE region, including Germany, and will be further expanded internationally. With its many years of experience and numerous awards in the ICT sector, the company is ideally positioned to serve all customer needs.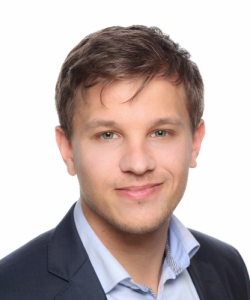 Back to news list