Natalie Pistunovich
Natalie is a Backend Developer at adjust. Prior to that she was at the Silicon Integration team in Intel, and graduated B.Sc. in Software and Computer Engineering from the Technion. In her free time she is a Golang Berlin meetups co-organizer, Women Techmakers Berlin lead and a good music appreciator.
---
Gianluca Varisco
Gianluca Varisco currently works for the Digital Transformation Team (Italian Government) focussing on assessing and improving cyber security infrastructures, processes and practices of those digital platforms and web sites coordinated by the Digital Transformation Team or other PA departments. Previously, he held engineering roles at Rocket Internet, Red Hat, Lastminute.com Group, and PrivateWare.
LinkedIn
@gvarisco
Facebook
GitHub

---
Ole Michaelis
Ole Michaelis is the co-founder of SoCoded, a hackfest and web development conference in Hamburg. He's a Software Engineer workingfor DNSimple to make DNS simple. In his free time, he's building slidr.io, a hazzle-free slide sharing platform. Ole is passionate about open source software, enjoys traveling, and loves Mexican food. He classifies himself as a 'bad' German as he dislikes beer and soccer – the traditional German past-times.
---
Ed Medvedev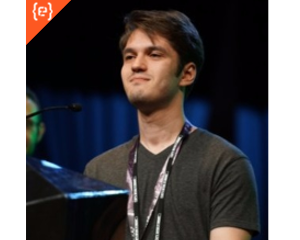 Ed is a Senior Software Engineer and one of the main developers of StackStorm, an open-source automation platform. His main focus of work is DevOps and ChatOps, and often gives talks on the subjects.
A self-taught developer, Ed has hundreds of GitHub contributions, and is also active in the infosec community, proudly boasting a DEF CON Black Badge. He is a part of the organizing teams of Google Developer Groups in Berlin and Novosibirsk.
---
Florian Gilcher
Florian Gilcher is a CEO of asquera GmbH, a consultancy for new technologies, especially in backend usage and around databases. He founded multiple usergroups – Rust Berlin amongst them. He is a member of the Rust community core team, helping build meetups around the world. Before that, he was involved in the eurucamp and JRubyConf.EU and is a hobbyist bulleting board moderator. He's also board member of Ruby Berlin e.V.
---
Florian Albrecht
Florian is an iOS developer from Hamburg. After being a web developer for some years during his studies he was immediately fascinated by iOS development after getting his first iPhone more than five years ago. He already worked on multiple different projects like mytaxi and car2go and just started as a freelancer in summer this year.
---
Khaterine Castellano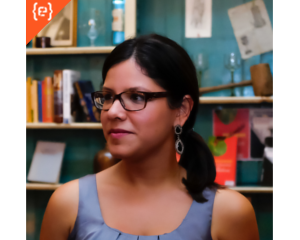 Khaterine is a data developer and an informatics engineer with extensive experience in mobile applications (iOS and Android). She is is deeply fascinated by all sorts of data and code and always looking to diversify and expand her knowledge for software development. She has studied and lived in Venezuela, US and currently in Berlin, Germany since 2013. She has been an iOS developer for orderbird AG since 2014.
---
Hasan Hoşgel
Hasan Hoşgel is a dedicated Android developer with over 16 years of professional programming experience. He has been involved in Android application development since 2010 and also is a Google Developer Expert for Android.
He works for Daimler X. Before that, he was associated with  ImmobilienScout24 for a long time, Germany's real estate marketplace leader, and Kitchen Stories, which offered a premium cooking application.
---
Cecilia Palmer
Cecilia Palmer is a Berlin-based developer and designer combining web, fashion, open source and sustainability. She is specialized on front-end development, currently as a freelance web producer, previously part of the newthinking IT-team. Aside from producing websites, Cecilia regularly facilitates open design workshops, teaches children to code and is passionate about upcycling and textile crafts.
---
Florian Thiel
Florian is a systems-engineer—turned-scientist-turned-developer-turned-general-engineer, mostly in a Web world. He loves automation, learning, numbers and bringing people together. Right now, he works on APIs for Deutsche Post E-Post Development GmbH.
---
Mihriban Minaz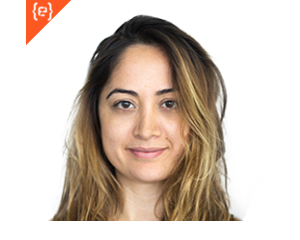 Mihriban is a passionate web and software developer with a never ending curiosity and an open attitude for all different programming
languages, paradigms and platforms. In her career she developed and managed numerousprojects ranging from websites and portals to web applications, databases and web services. She established his home base in Berlin and is an active member of local tech communities.  Currently she works as senior mobile developer for Unumotors GmbH, working with Swift/Javascript/Node.js/Objective-C
---
Ansgar Schmidt
Ansgar is a passionate maker and hacker in the area of IoT. From designing hardware (PCB) over a single bit in a MC register to
a cognitive cloud solution he likes to tweak and tinker projects. Beside home automatisation he likes to work on robots and
hydroponic systems. His job as evangelist for Bluemix and IoT at IBM lets him combine passion and work so you can meet him
at several hackathons, hackspaces and conferences.